Princess Motor Yacht Sales are delighted to be exhibiting once again, at the London Boat Show 2016. The show will be held at ExCel London from 8th – 17th January 2016, and this year, during Princess' 50th Anniversary year, the stand and display are set to make a memorable impression, marking an exciting start to the next 50 years for Princess!

London Boat Show, 2016

Friday, 8th January 2016 - Sunday, 17th January 2016

During the show, we will be show-casing no less than eleven stylish yachts, including two brand new show debuts and a World launch! Heading up this exciting line-up, is the eagerly anticipated Princess 75 Motor Yacht. This will be her launch on the World stage. The perfect combination of agile cruising and open plan elegance, the Princess 75 Motor Yacht has it all. Take in the wraparound views from the large full length windows, or relax in the ambience of the ultra-modern, airy saloon. With three en-suite guest cabins plus master, and a top speed of up to thirty-five knots, family and friends can all enjoy an exhilarating experience.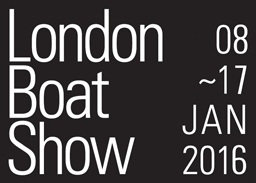 For the Princess S65 and V58 Open, this will be their first time in London. The Princess S65 is the second of the S Class range offering exhilarating speed, combined with an incredibly light, bright and spacious interior that's both practical and luxurious. The V58 Open – it's available in two versions – open or deck saloon – offers a full length cockpit and sunroof – perfect for cruising the med and enjoying life al fresco.

Leading the line-up and taking poll position at the very front of the stand will be the newly refurbished Project 31 following her stunning transformation. If you have been following her progress over the last few months, you will know that she was returned to her home in Plymouth in the Spring, and gradually restored to her former glory – with just one or two new finishing touches from Sarah Verey and her team at the Princess Design Studio. The London Boat Show will be her first outing in the UK, and one not to be missed, especially seen alongside her more modern cousins.

The show will be open from 10am – 6pm from 8th January until 17th January 2016 and until 8pm on Thursday 14th January. If you would like to arrange an appointment to view any of the yachts in our showcase, please contact us on +44 (0)1489 557755 or email us at sales@princess.co.uk.

NEW YACHTS ON DISPLAY:

Princess 75MY

Princess 68

Princess 60

Princess 56

Princess 52

Princess 43 V39 V48 V58

Open (All New)

S65 Sportbridge (All New)

To buy Princess Yachts in India, contact Navnit Marine @ 022 6677 6659

Source - princess yachts